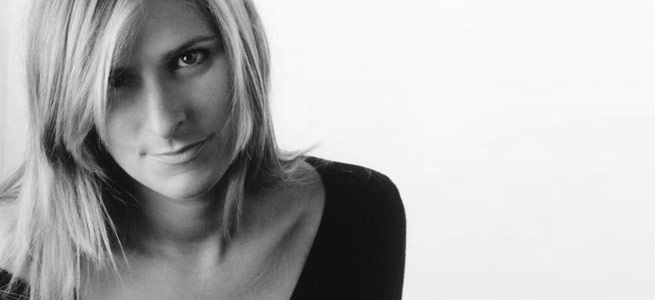 Sono nata e abito a Firenze.
Lavoro da sempre nella musica, ho iniziato negli anni 90 assistendo dj Blade, uno dei produttori del gruppo Jestofunk collaborando con lui per i suoi bookings e per la sua etichetta discografica Cavernjatt Records.
Dal 2002 al 2016 sono stata personal assistant & booking manager di Alex Neri occupandomi a tutto tondo della sua attività, lavorando presso il suo studio Dance Solution a Firenze che è sede del progetto Planet Funk (insieme al suo socio Marco Baroni).
Negli ultimi quindici anni ho lavorato per Alex contruibendo alla crescita del suo profilo e prendendo parte in prima persona a tutti i suoi progetti inerenti sia la sua attività di dj (promozione, pubbliche relazioni, bookings e management) sia alle sue produzioni personali e del gruppo Planet Funk; ho coordinato l'etichetta Tenax Recordings in collaborazione col club Tenax per il quale ho curato il booking dei sabati "Nobody's perfect!" e dei party Tenax in giro per il mondo.
Il mio amore per la musica mi ha spinto a coltivare un'altra passione: scrivere i testi delle canzoni. Ho scritto fra gli altri il testo di "Special Love" cantata da Jocelyn Brown nell'album Jestofunk "Universal Mother".
Oggi oltre alla mia agenzia PMbooking (www.pmbooking.com), sono immersa nel nuovo progetto Public Company, una community online nata per esplorare e condividere interessi culturali. Offriamo una prospettiva unica e globale su fashion, places, design, lifestyle, music.
www.publiccompanypeople.com
Sempre …continuo ad amare le parole di Confucio:
"Ama il lavoro che fai, e non sarà mai un lavoro per te"
————————————————-
Born in Florence – Italy .
I've always been working in music, starting in the 90s with the band Jestofunk, assisting one of the three producers Dj Blade and helping him with his bookings and with his label Cavernjatt.
From 2002 to 2006 I've been working as Personal Assistant and Booking Manager for dj Alex Neri taking care of all his dj sets and working in his recording studio based in the south of Florence (Dance Solution) being assistant for Alex and his partner Marco Baroni (producers of Planet Funk) .
During the past ten 15 years I've been working for Alex helping him in raising and spreading is name , being active part in his main projects going from Planet Funk to his label Tenax Recordings (in cooperation with Tenax club) in Florence, cooperating with Tenax, by assisting them in Saturday night "Nobody's Perfect!"'s dj bookings, and taking care of international Tenax's parties and club's exchange parties.
My connections with music lead me to another passion, which is writing lyrics for songs. I wrote the lyrics of "Special Love", performed by Jocelyn Brown, on Jestofunk lp "Universal Mother".
Today, alongwith my booking agency Pmbooking (www.pmbooking.com), I am fully immerged in my new project Public Company, a community of people writing and expressing their heart and soul in the web:
www.publiccompanypeople.com
Keep loving Confucius's words "Choose a job you love and you will never have to work a day in your life."